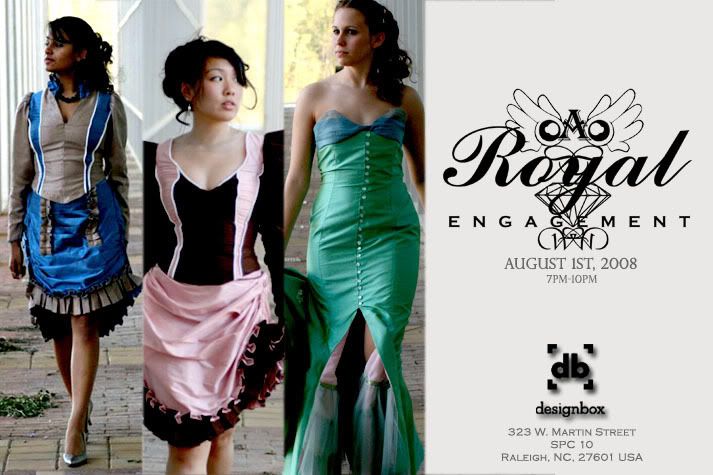 Last year I was part of
SparkCon
:
FashionSpark
along with
FYSH
. SparkCon is a annual event here in Raleigh, which is a week of nothing but showcasing local talents in the Triangle area. Every day of the week is a different event. Tonite for First Friday, SparkCon is screening last years Fashion Show at Mosquitos. They will also be featuring some of the designers(me being one of them WOOP WOPP!) from last year with static displays. It will run from 7-10pm tonite at
DesignBox
. So stop by and check it out :) Also as alwayyysss,
Blacklisted First Fridays
!!!!!